GOOD NEWS, Jenni is currently taking on mentoring clients, in particular if you're a youth worker who is struggling to cope with the current workload!
Use the contact form, social media buttons or send an email to enquire for more details.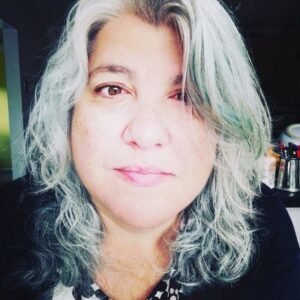 I am passionate about supporting those who support our young people – whether that's youth workers, parent or carers.
I offer 1:1 mentoring online to those who need to make changes to their working practices in order to keep doing what they love in youth work.
If you're exhausted and stressed I can help you change your working practices to avoid burn out and continue to do the job you love.
Creating a valuable space for one to one conversation that enables clarity of thought, letting off steam and encouragement to take the next step towards living a healthy, well-balanced life.
This is practice supervision for youth and children's workers in Churches or working for other organisations. For those with a faith, and those without.
Online sessions, once a month. Limited spaces available
Delivering training, online or in person, in Mental Health and Young People particularly related to Church contexts.
1 in 4 people will experience mental illness over their lifetime and for many this is related to events from childhood. I deliver training that looks at causes, signs and what help and support we can give our children and young people to help you as a youth or children's worker, parent or carer to feel better equipped to understand the obstacles faced by your young people.  
Grove Books in the Youth Series: Mental Health and Young People, written by Jenni.
"there is increased recognition in secular and sacred spheres that we are both body and soul. And as the very engine that drives our bodies, if the brain is unwell, we are unwell. This timely guide examines how mental health can impact youth work…"
To purchase go to the Grove Book website here.
Jenni also currently writes a regular Schools Work column for Youth and Children's Work Magazine. Find out more more by visiting the publications page.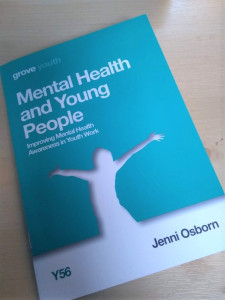 To book a session, or ask any questions please use this form or email me.
email: hello@jenniosborn.org
I'm always happy to talk.